Breaking: Trump Outsmarts Nancy Again
President Trump sent a letter to Nancy Pelosi, honoring her prior invitation for the SOTU speech on Jan 29. Nancy then insisted that there be no SOTU if the government is still shut down. See what she's doing here? Since she and her obstructionist democrat friends are in control of the House, she can keep it closed past the SOTU date and try to keep POTUS from telling the truth about the serious security threat we're facing at the border.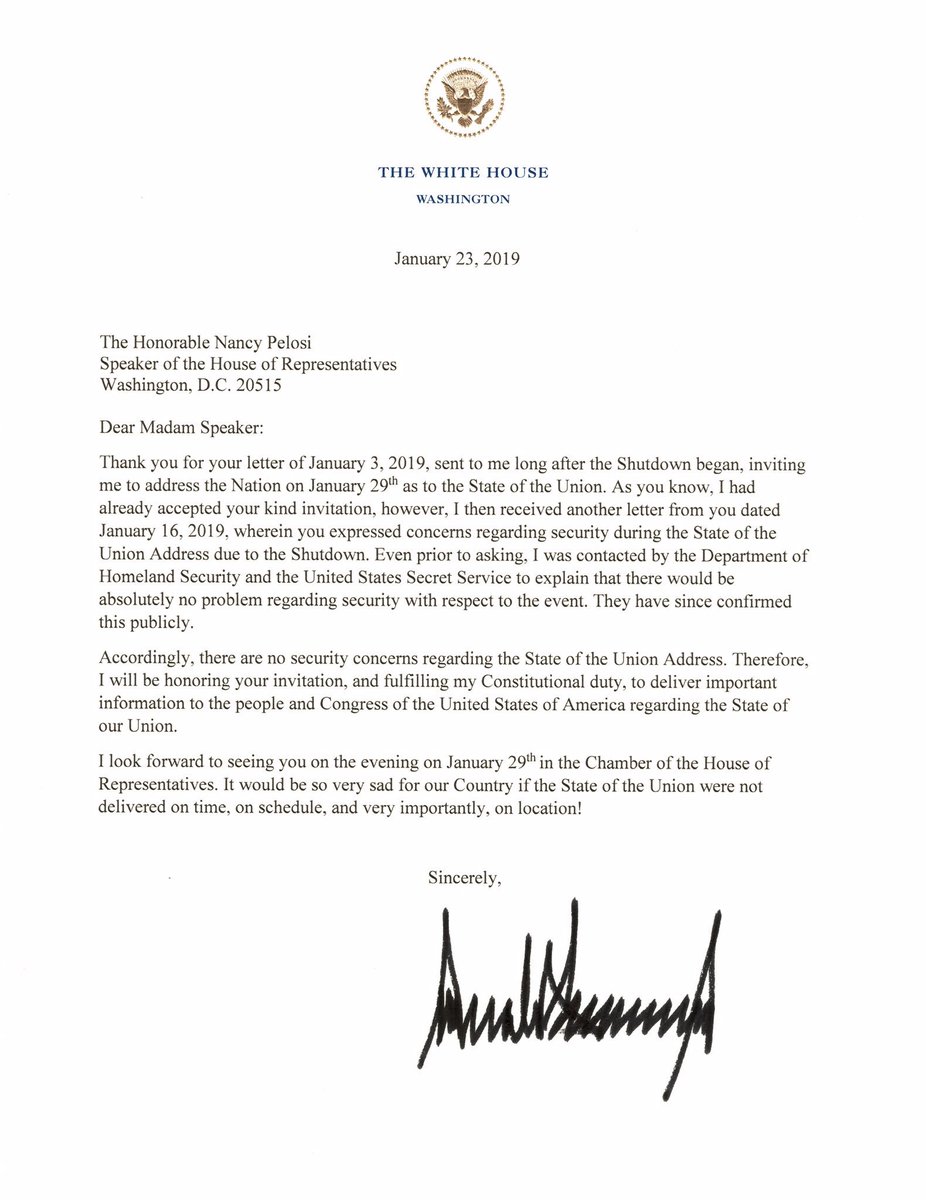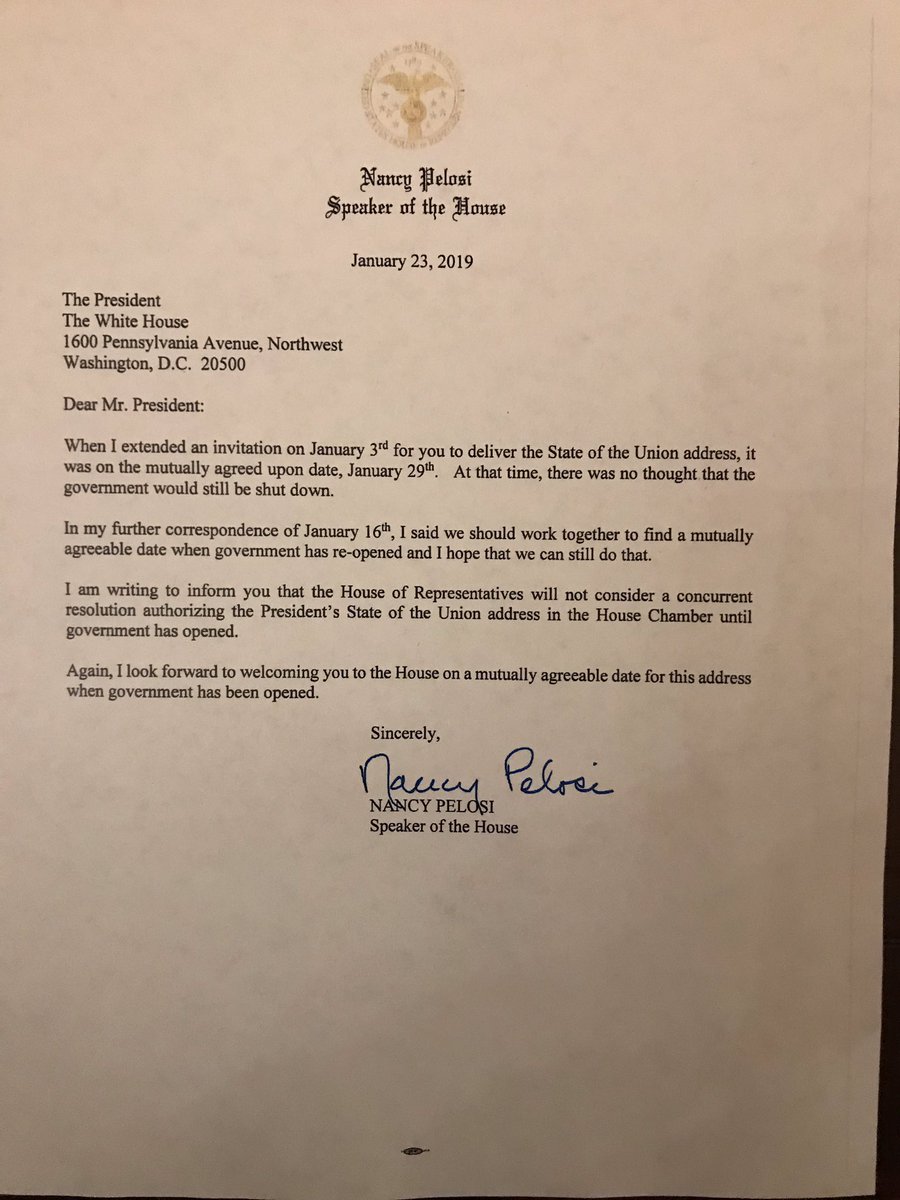 The problem with Nancy is, well, I'm not sure if she's very smart. She's been 2 or 3 steps behind Trump on every move. I'm guessing that's why the gov't is still shut down – she's trying to figure out what Trump has already done. She'll never catch up to what he's actually doing. See, President Trump has had a backup plan from day 1, probably many backup plans. Since Nancy has declined his offer to give the SOTU at the original time and location, the White House has indicated that they have alternate plans for the SOTU. Expect some last minute antics from Nancy but don't expect her to win. This will all come down on her like a ton of bricks, or wall slats.